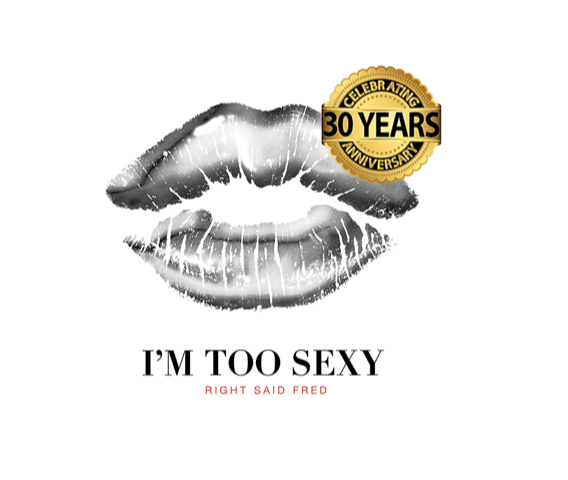 16 Jul

I'm Too Sexy 30th Anniversary

30 Years Ago, in July 1991, the pop world was taken by storm with the debut release of two brothers from London going by the name of Right Said Fred. The instantly catchy and memorable I'm Too Sexy topped the charts in seven countries including Australia, Canada, Ireland and most historically, the USA – becoming the first band to do so with a debut single since The Beatles!

Some songs come and go, they are a 'moment in time' that will always bring the listener back to a period in their lives. As much as 'I'm Too Sexy' can do this for those of us who were around in the early 90s, it has outlived those heady days and gone on to achieve a longevity and status that sees grandparents and children of today sing along with the familiarity of a classic standard. Not surprising when you consider it has been covered and adapted time and again across the past 3 decades, boasting such luminaries as Taylor Swift, The Simpsons, Family Guy, West Wing, Cameron Diaz, Grumpy Old Men, The Smurfs, Sugarbabes, and many, many more.

Right Said Fred have amassed global sales of over 30 million, they have over 100 million plays on Spotify, they have 3 x BMI Awards, 2 x Ivor Novello Awards, and the brothers are two of just a very few songwriters to have two songs included in the PRS Century of Song book.